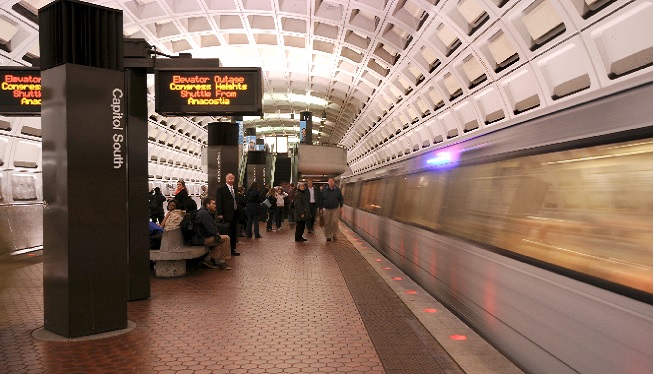 Steve Burns
WMAL.com
WASHINGTON – (WMAL) Time is running out for D.C., Maryland and Virginia to meet the February deadline imposed by the Department of Transportation to establish a new safety oversight body for Metro. The Federal Transit Administration has been doing the job, but they have been clear in only wanting it temporarily.
In order to establish the new Metro Safety Commission, all three jurisdictions must pass identical legislation. The Metropolitan Washington Council of Governments has facilitated discussion between the District, Richmond, and Annapolis.
"The feds will penalize the two states and the District if a Metro Safety Commission is not stood up," COG Executive Director Chuck Bean told WMAL. "The feds have the option to withhold some funding for transportation not just for Metro, but for transportation in the two states and the District if that deadline is not met."
Bean said the District has been moving fastest. The D.C. Council is set to vote on the bill next month. Virginia and Maryland must wait until January, when their respective General Assemblies return to session, to introduce the legislation.
The FTA was put on the job in late 2015 following multiple safety lapses by Metro. The Tri-State Oversight Committee was taken off the job after the Department of Transportation determined they did not have adequate enforcement powers. Bean said that will not be an issue with the MSC.
"It'll have the power to enforce fines and to remove safety personnel from safety-sensitive positions," he said.
Copyright 2016 by WMAL.com. All Rights Reserved. (PHOTO: WMATA)