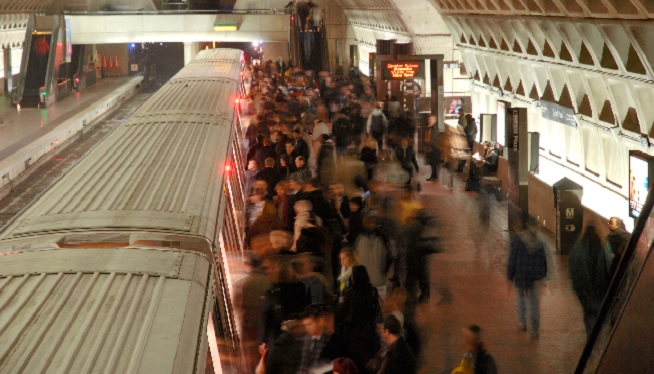 Steve Burns
WMAL.com
WASHINGTON – (WMAL) Metro is in the midst of its unprecedented rehabilitation program known as Safe Track, which is set to finish up sometime in spring 2017. However, some leaders are concerned Metro's reputation has taken such a hit, it may be impossible to dig itself out in the public eye. The Metropolitan Washington Council of Governments has been working to avoid that kind of scenario in establishing various "metrics" by which the system can be measured on a uniform basis.
"I've heard the Governors and others say, 'show me the metrics and I'll show you the money,'" COG Executive Director Chuck Bean told WMAL. "In order to get these thought leaders, elected officials and others tuned in, we need to boil this down into just three or four key metrics" in order to have a baseline understanding when Metro starts improving, he said.
Bean said they have settled on three so far, centering on rider safety, reliability, and customer satisfaction. Rider safety is measured by rider injuries (or lack thereof). Reliability looks at on-time performance, and customer satisfaction delves into how happy riders are with the overall Metro experience.
Bean said area leaders will be briefed on the metrics and he hopes to have an understanding and agreement in the near future.
"What we've been doing is convening the major city and county managers, the top appointed officials, and facilitating a dialogue with Metro on these metrics."
Copyright 2016 by WMAL.com. All Rights Reserved. (PHOTO: WMATA/Larry Levine)