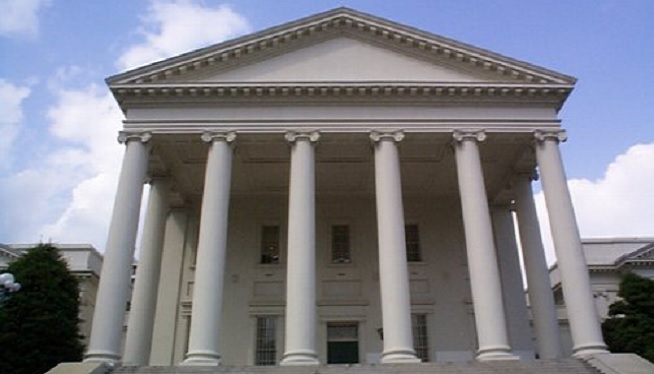 Steve Burns
WMAL.com
RICHMOND – (WMAL) The Virginia General Assembly heads back to work today in a legislative session that promises to be dominated by the commonwealth's budget shortfall and various ways to get it balanced, as the constitution mandates. The estimated $1.26 billion shortfall for fiscal 2016 through fiscal 2018 will dominate most of the work, but lawmakers are working under the specter of November's elections, in which all statewide offices are up in addition to every member in the House of Delegates.
"It really is what we would consider to be a lame duck session," Christopher Newport University political scientist Rachel Bitecofer tells WMAL. "You won't see any ambitious proposals even if the budget wasn't such a factor, because in general both parties will be looking to do no harm."
Some measures to reduce the deficit may put Republicans and Democrats at odds, including pay cuts for state employees and an effort to get businesses to pay taxes a month early to get it counted toward the previous fiscal year.
"It's not clear exactly what they're going to end up doing to close that shortfall, but it will have to be closed and nobody wants to do that during an election year no matter what your party label is," Bitecofer says.
Other measures may be no more than grandstanding, including a version of North Carolina's controversial bathroom bill, requiring people to use bathrooms corresponding with the gender on his or her birth certificate, which Bitecofer says likely won't make it out of committee due to its potential economic impacts.
Another potential flashpoint is a bill to ban abortions after 20 weeks.
"(That) might get all the way up to the Governor's desk, because it would serve political purposes frankly for both," Bitecofer says. "The Republican-dominated Assembly would like to put that forward to show Republican voters that they're working hard that's of great importance to them…and on the flipside, that's great for McAuliffe to be able to stand up there and say 'Hey, Virginia, I'm the only thing standing between you and this abortion ban.'"
Copyright 2017 by WMAL.com. All Rights Reserved. (PHOTO: Wikimedia Commons)