Listen to Today's Military News, brought to you by GEICO Military,
every weekday morning at 5:40am.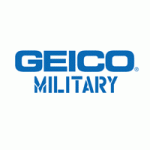 Thank you to all military personnel who serve our country. We know the sacrifices you often have to make to help keep America strong. Whether you work on the domestic front or half a world away, we're indebted to you, and we're ready to assist you in any way we can. Now is the time to mention our gratitude from all of the employees of GEICO.
---