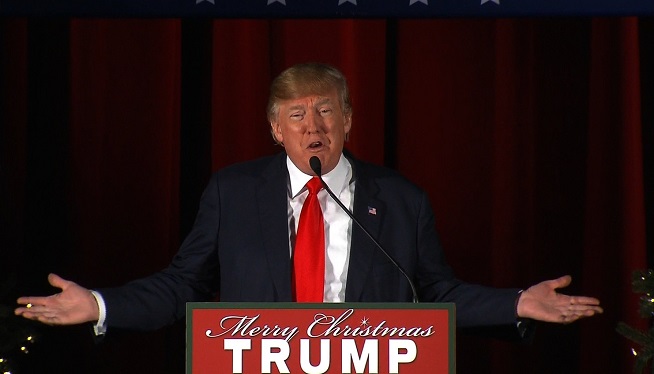 WASHINGTON — (CNN) Donald Trump's Texas state director has left the Republican front-runner's campaign, a Trump spokeswoman confirmed to CNN on Wednesday.
Hope Hicks declined to say whether Corbin Casteel, who joined the team in October, quit or was fired less than two months before the March 1 Texas primary.
In August, two months before Casteel joined the campaign, he dismissed Trump's candidacy in an interview with the San Antonio Express-News.
"I don't know of anyone in the party who looks at him like a fellow Republican. He's an entertainer," Casteel told the newspaper. "I believe it's a universal view that Donald Trump is a joke."
An attempt to reach Casteel for comment was not immediately successful.
The Texas Tribune first reported Casteel's departure.
The-CNN-Wire ™ & © 2016 Cable News Network, Inc., a Time Warner Company. All rights reserved.
(Photo: CNN)