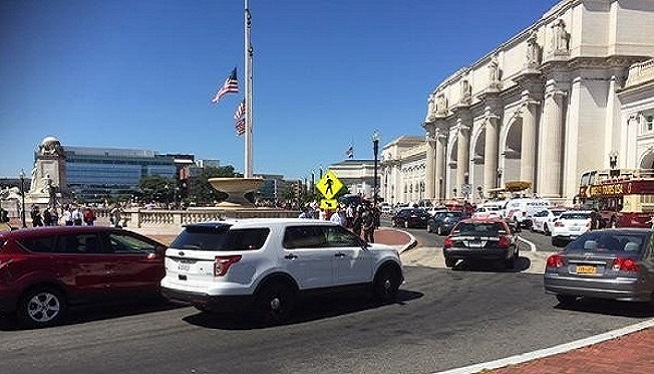 Steve Burns
WMAL.com
WASHINGTON — (WMAL) Officials at Union Station have been discussing ways to make the station more passenger-friendly, but this may have taken that a bit far.
A digital ad in the station's main hall was found to be playing very explicit pornography during Monday evening's rush hour at around 5:30, according to a social media post that has since been taken down. The Washington Post spoke with the woman who originally posted the video, who said the explicit imagery stayed on the screen for about three minutes, attracting a large crowd, before a nearby food stand worker shut it off.
The digital ad screens are a relatively new addition to the station, doubling as a touch-screen wayfinding tool for people.
"We have notified the developer who leases Washington Union Station and their property manager, and they have shut down this one terminal directory in which this incident occurred," Union Station Redevelopment Corporation President and CEO Beverley Swaim-Staley told WMAL. "They're new directories, new technologies that they've been testing, and obviously they need to find out how this incident occurred."
Copyirght 2016 by WMAL.com. All Rights Reserved. (photo: CNN)