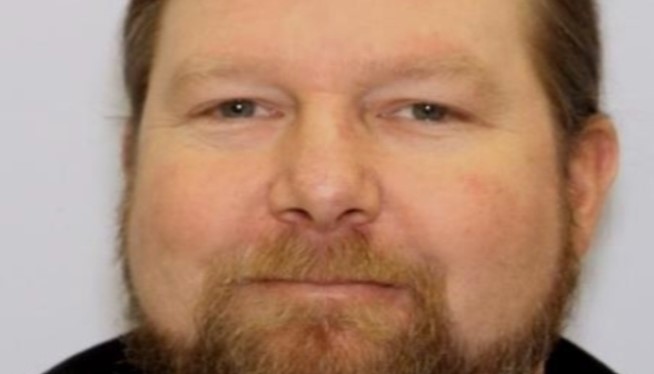 Heather Curtis
A suspect in three homicides in Maryland was arrested in West Virginia on Friday morning after a manhunt that started on Thursday.
Police found 46-year-old Jeffrey Burnham of Cumberland on the side of a road in Davis, West Virginia around 9 Friday morning in the Corvette they say he stole from his brother's house after shooting Brian Robinette, 58, and Burham's sister-in-law Kelly Sue Robinette, 57, in Ellicott City on Thursday. Howard County Police say Burnham will also be charged with killing an 83-year-old woman in Allegany County on Wednesday. They say he stole her car and drove it to Ellicott City.
"We feared there was a chance that he might hurt someone else, so we are all breathing a sigh of relief today that he is behind bars and can't do any further harm," said Howard County Police spokesperson Sherry Llewellyn.
Police aren't sure why Burnham pulled off the road. When they searched the Corvette, they found a gun.
"We'll have to do some testing to confirm that this in fact was the gun that was used in the homicides, but we suspect at this point that it likely was the weapon," said Llewellyn.
They still don't know what the motive is for the killings. Llewellyn said Burhman knew the three people, and the shootings were targeted.
"But we don't know for sure why he chose them as his victims," Llewellyn said.
Burham's being held in West Viriginia pending an extradition hearing.
Copyright 2021 by WMAL.com. All Rights Reserved. (Photo: Howard County Police)