The Wise Investor Show gives listeners the tools they need to become better investors, including an understanding of the way the markets move and the ability to analyze stocks and bonds. The show's straight-talking, common sense approach comes from years of experience advising clients in the conservative growth of their assets.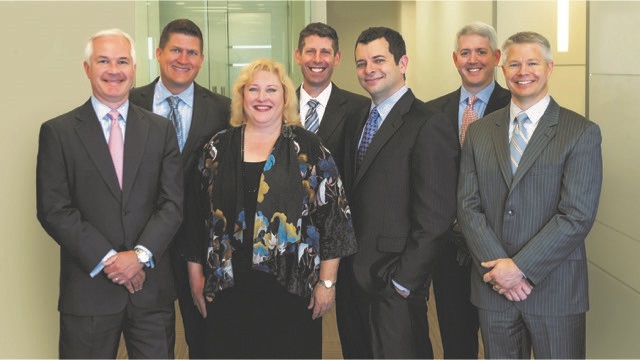 As a supplement to The Wise Investor Show, The Wise Investor Group delivers the Midweek Update, which delves deeper into the topics that matter most to planning a successful financial future.
The hosts are Managing Directors and Directors in Private Wealth Management at Baird and founders of the Wise Investor Group, combined they have over 70 years of experience managing financial assets for individuals and corporations.
The Wise Investor Group
The Wise Investor Group at Baird consists of over 20 investment management, financial planning and client service professionals, providing the diverse expertise needed to fully meet clients' ever-evolving financial needs. They manage their own and their clients' investments using a conservative, value-based style. Their objective is to grow assets with the least possible risk in order to provide a source of income for retirement. To contact the Wise Investor Group in Reston, Virginia, call 866-758-WISE (9473) toll free, visit www.thewiseinvestorgroup.com or e-mail wiseinvestorshow@rwbaird.com.
Robert W. Baird & Co.
Baird is an international, employee-owned wealth management, capital markets, private equity and asset management firm serving the needs of individual, corporate, institutional and municipal clients. Striving to provide the best advice and service, Baird is committed to creating "Great Outcomes. Done Well." for clients. Baird displays the same commitment to its more than 2,400 associates, evidenced by its recognition as one of FORTUNE's "100 Best Companies to Work For®" in 2010 – its seventh consecutive year on the list. Call 888-RW-BAIRD or visit us online at www.rwbaird.com.
Access company disclosures of U.S. companies covered by Baird.
Listeners should consider the investment objectives, risks, charges and expenses of any mutual fund or ETF discussed carefully before investing. This and other information is found in the prospectus. For a prospectus, please contact the Wise Investor Group at 866-758-WISE (9473) or via e-mail at wiseinvestorshow@rwbaird.com. Please read the prospectus carefully before investing.
Robert W. Baird & Co Incorporated. Member SIPC.
FORTUNE® is a registered trademark of FORTUNE® magazine, a division of Time Inc.