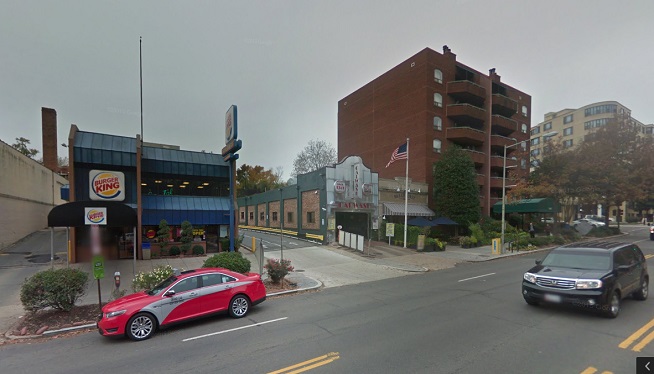 LISTEN : Northwest DC Neighborhood Petitions To Ban Chick-Fil-A Drive Thru
John Matthews
WMAL.com
WASHINGTON — (WMAL)  Chick-Fil-A is no stranger to political squabbles.
But the latest battle facing the fried chicken sandwich chain has nothing to do with its previous perceived political leanings over gay rights.  This time, the argument is more mundane.  It's all about the traffic.
Chick Fil-A is set to take over what has for years been a Burger King on Connecticut Avenue in the Van Ness neighborhood of DC.  Nestled between a car wash and a dry cleaner, the Burger King has long featured what amounts to a rarity in Upper Northwest – a drive-thru.
Chick-Fil-A wants to continue using the drive thru once it opens, but neighbors fear the new restaurant will attract much larger crowds.
"They would expect as much as a 300 percent increase the volume of traffic using the drive thru – perhaps as much as a 500 percent increase in traffic volume using the drive thru," says Malachy Nugent, chairman of  Advisory Neighborhood Commission 3F, which represents Van Ness.
Representatives of Chick-Fil-A recently presented their plan to the commission, which included having employees taking orders on tablets in an effort to speed up service and keep vehicles from backing up.
Even if Chick-Fil-A was successful in keeping the drive-thru live moving quickly, claims Nugent, that would only create more hazards for pedestrians, who must cross vehicles' paths twice – when cars enter and then exit the drive-thru.
Opponents argue that the Connecticut Avenue Burger King is a relic of the 70's, when cars were king.  With pedestrians now much more a part of urban planning, they say having a drive-thru in a major walking corridor is no longer appropriate, and the members of ANC 3F have voted unanimously to oppose the drive-thru.
Chick-Fil-A will present its formal application to allow the drive thru to DDOT's Public Space Committee later this month.
Copyright 2016 by WMAL.com.  All Rights Reserved.  (PHOTO: Google Maps)