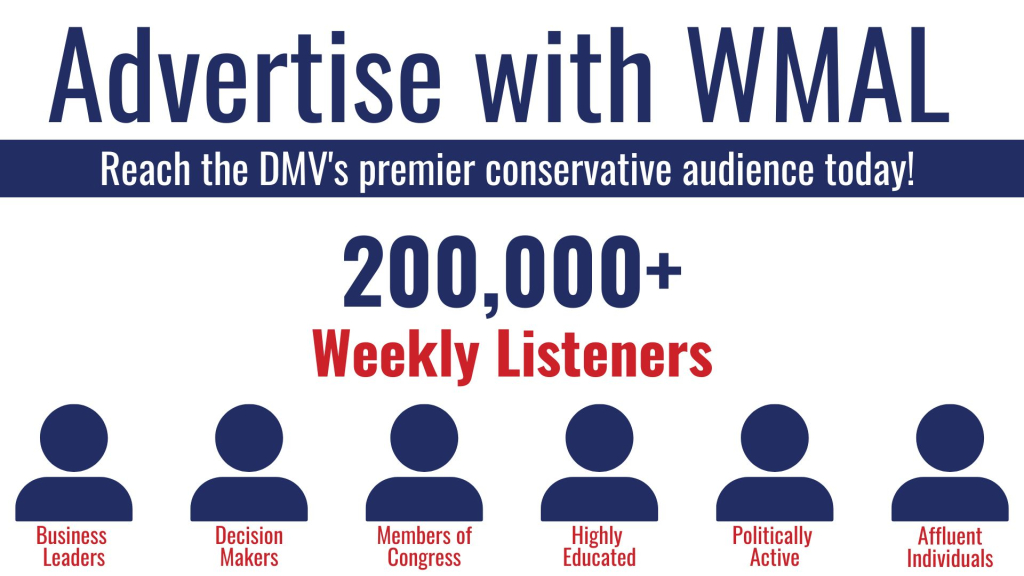 Are you looking to advertise your business, event or campaign on the DMV's premier conservative news network? WMAL has you covered. Home to Chris Plante, Mark Levin, Larry O'Connor, and Vince Coglianese, WMAL reaches more than 200,000 listeners across the DMV each week, including business leaders, decision makers, Members of Congress, affluent individuals and more. With engaging, personality-driven shows, advertising with WMAL ensures that your commercials are actually heard – delivering you better results and a higher return on investment.
Fill out the form below to learn more about how WMAL can help you grow your business.
---
---
Why Advertise on WMAL?
High Percentage of Loyal Listeners: Loyal listenership equals results for advertisers.
Environment: While all news stations are pass through stations, WMAL delivers news, information, commentary and analysis. The effects of this environment are higher frequency and better advertising results.
Highest Number of Exclusive Advertisers Among All Stations: When businesses budget for only one station, time and time again, they choose WMAL.
If you would like to reach Washington, DC's most affluent and educated consumers, please fill out the form below.