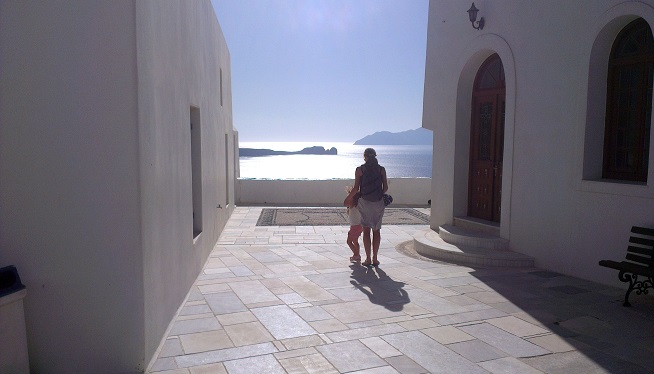 Nicole Raz
WMAL.com
WASHINGTON (WMAL) — Although Greece is giving Greeks, politicians and investors plenty to worry about, it shouldn't put a damper on any travel plans you may have.
"Going to Greece would still be a great experience," says Lynne Manganiello, a travel agent at DC-based Connoisseur Travel.
While Greeks are only allowed to withdrawal up to 60 Euros a day from ATMs, the machines are kinder to visitors.
"Tourists can take out as much money as they want," Manganiello said.
She says their vice president is in Greece right now making sure you'd still be able to use your money.
"He's been doing a little leg work for us, and it's business as usual over in Greece," Manganiello told WMAL. "As soon as he hit the airport, he went for a coffee and his credit card got charged, no issues. The hotels are using credit cards."
Tourists aren't affected by Greek's financial saga, she says, and though it may seem like their troubles would mean cheaper airfare, that is not the case. Airfare is always higher this time of year.
"It's high season for tourism."
Copyright 2015 by WMAL.com. All Rights Reserved. (PHOTO: CNN)