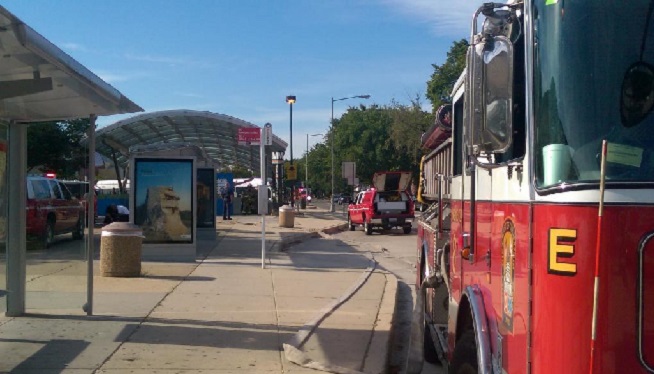 Steve Burns
WMAL.com
WASHINGTON – (WMAL) Heeding the call for more full-scale drills, Metro set up a mock-emergency at the Stadium-Armory station over the weekend closely resembling the January 12 L'Enfant Plaza smoke incident in which one person died.
"The protocols didn't work on January 12, and they're still working them out today," said ANC 6B10 Commissioner Denise Krepp, who watched the drill firsthand.
"The problem that they had, and this was exposed from the first moment they started, was a lady in a wheelchair," Krepp said. "They tried to put her in a smaller wheelchair so it would be easier to maneuver her out as far as the exercise, but she couldn't fit into it."
Krepp said it delayed the drill around ten to fifteen minutes as firefighters determined what to do.
"They ended up putting them on these gurneys. I understand this was an exercise, but if this had been a real-world situation, ten to fifteen minutes could be the difference between life and death," Krepp said.
She also remained concern about the lack of communication at and around station entrances that customers should not be entering during an emergency, especially with a high school nearby.
"My question to WMATA and the firefighters is, what steps are you going to take in the future to make sure that you can assist individuals with special needs?"
Copyright 2015 by WMAL.com. All Rights Reserved. (PHOTO: Metro Transit Police)