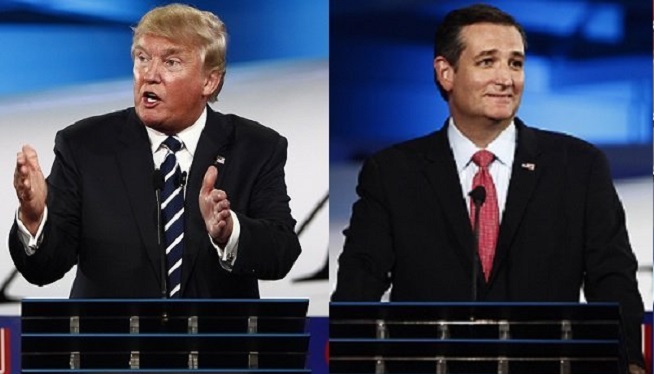 CHARLESTON, SC — (CNN) Ted Cruz responded directly to Republican presidential rival Donald Trump's questions about his natural born citizenship status on Wednesday, saying he only raised concerns after falling behind the Texas senator in Iowa polls.
"You know it's interesting, this issue did not seem to concern Donald until a little over a week ago when suddenly he was trailing in the polls in Iowa," Cruz told reporters in South Carolina on Wednesday.
Trump said in a recent interview with The Washington Post that Republican voters should think twice before voting for Cruz, who could face challenges to his eligibility to serve as president given that he was born in Canada, and not the United States.
"Republicans are going to have to ask themselves the question: 'Do we want a candidate who could be tied up in court for two years?' That'd be a big problem," Trump said.
The U.S. Constitution requires the president be a "natural-born citizen."
Cruz was born in Canada, but was automatically granted American citizenship by birth because his mother was an American citizen — which most legal scholars contend meets the "natural-born citizen" requirement. The question has never been tested in court.
Cruz said it's obvious his candidacy is making Trump nervous.
"And I understand, Mr. Trump and other candidates in the race being disturbed that candidates are coming together and when they're disturbed they try to raise whatever attacks that can," Cruz said.
A poll from the Des Moines Register showed Cruz with a 3 point lead over Trump, the latest in a series that shows Trump's once dominant lead slipping. Trump in the past has said that Cruz is eligible to be president since he is a "natural-born citizen," but a week ago began questioning Cruz's eligibility since he was born to a Canadian mother.
The-CNN-Wire ™ & © 2016 Cable News Network, Inc., a Time Warner Company. All rights reserved. (PHOTO: CNN)