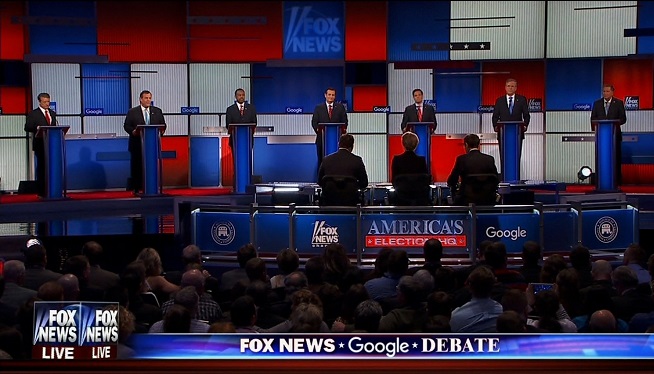 Daniela Berson
WMAL.com
WASHINGTON — (WMAL) Bret Baier, one of the moderators at last night's Fox News debate, told WMAL that he didn't know if Donald Trump would show up at last night's debate.
"At 8:45 p.m. Eastern time, I was walking to the debate stage, with two piles of questions. One that was with Trump and one that was without Trump," Baier said.
Baier regularly appears on WMAL's Mornings on the Mall to discuss Fox News and other political topics.
He also said that he was under the impression that the Trump campaign and Fox were still talking to each other in the minutes leading up to the debate.
Trump hosted his own event in protest of the debate, but he was only a 15 minute drive from the debate stage, so a surprise Trump appearance wasn't out of the question.
Baier believed that he could show up at the debate at any time, and that Fox was prepared for the possibility.
Copyright 2016 by WMAL.com. All Rights Reserved. (Photo: CNN)