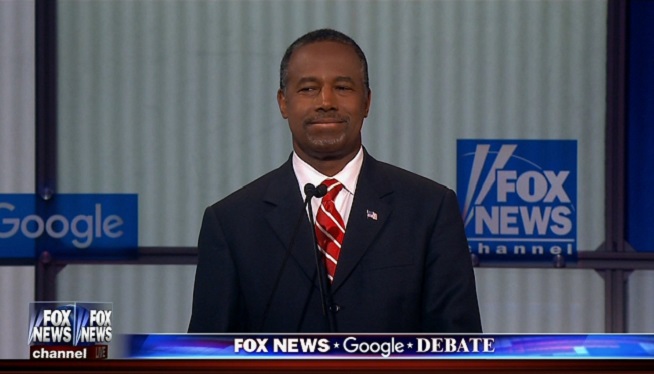 WASHINGTON — (CNN) Dr. Ben Carson says he doesn't get enough speaking time at Republican presidential debates, because he isn't as entertaining as other gladiators on stage.
"It reminds me a little bit of Ancient Rome, where everybody wanted to go to the Colosseum and see the blood and gore while their society was crumbling around them," the retired neurosurgeon told CNN's Alisyn Camerota on Friday morning.
Fox News debate moderators gave Carson the least time to speak during Thursday night's debate in Des Moines, Iowa.
Carson got 6 minutes and 11 seconds — less than half of the time given to Sens. Ted Cruz and Marco Rubio, according to analysis from NPR. And it was still a fraction of the time given to governors Jeb Bush and John Kasich.
"I probably spoke least but had the most to say," Carson said on CNN "New Day."
Carson said that more speaking time is typically given at debates to other presidential candidates — like Cruz and billionaire Donald Trump — because they say outlandish things that stir crowds.
"I'm not a controversial person, so perhaps the entertainment value is not the same," Carson said.
But he warned that these distractions hurt the overall quality of the debate, which should mainly tackle the nation's financial issues.
"We have been de-focused. We're not looking at the important things," he said. "I'm hoping in America, we the people can see through all of that."
The-CNN-Wire ™ & © 2016 Cable News Network, Inc., a Time Warner Company. All rights reserved. (Photo: CNN)