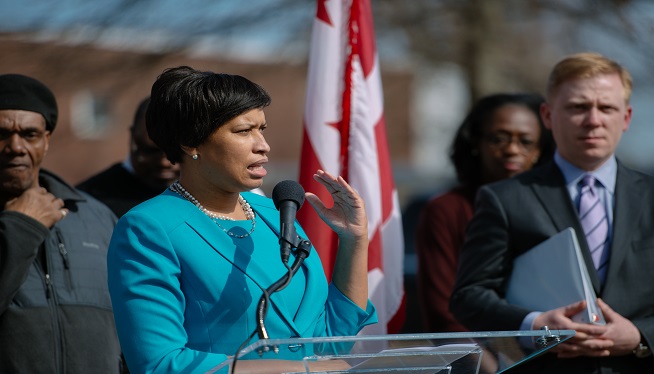 Steve Burns
WASHINGTON – (WMAL) Following a settlement rejected by D.C.'s Mayor, and another proposal rejected by the District's Public Service Commission, Exelon and Pepco are out with proposal number three for a merger that would create the nation's largest electric provider.
"We don't think that it's much different than what's already been rejected thus far," Public Citizen's Allison Fisher told WMAL. She calls it Exelon's last-ditch effort. "No new money, no new commitments. It's just a reshuffling of the money that's already there."
Fisher said it's unprecedented for Exelon to come back a third time to attempt to salvage the deal. "It's time for Exelon to get the message that D.C. simply does not want it and it's time for them to pull the plug and go back to Chicago." She cited their long history of opposing clean energy efforts, a top priority for the District. "We definitely don't need somebody standing in our way."
D.C. Mayor Muriel Bowser has yet to take a public stance on iteration number three of the settlement terms, though she called deal number two unacceptable based on the specifics of ratepayer benefits getting stripped from the official terms. Bowser agreed to the first version, but the Public Service Commission rejected it.
"What would please the Mayor probably wouldn't get approved by the Commission, and what get approved by the Commission, the Mayor's not going to stand for," Anya Schoolman of DC Solar United Neighborhoods told WMAL. "We're at a true impasse."
She predicted nobody besides Exelon and Pepco will support the latest terms. "I think it was a Hail Mary on their part. "It's a Rob Peter to Pay Paul kind of thing, taking the money that over the long term would help everybody, and using it for short-term credits. I don't think anybody's going to agree to that."
The-CNN-Wire ™ & © 2016 Cable News Network, Inc., a Time Warner Company. All rights reserved. (Photo: Wikipedia)