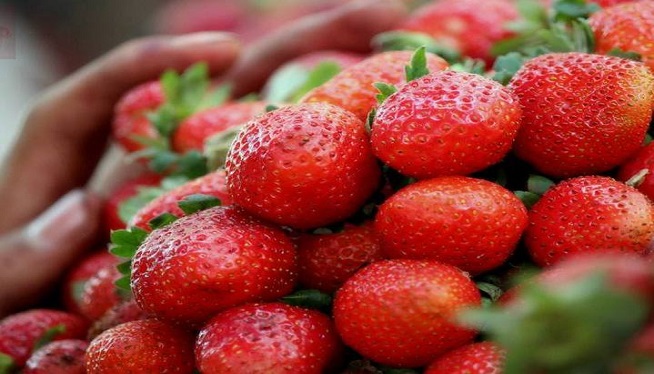 Bridget Reed Morawski
Fluctuating spring temperatures have already affected this years' crops of strawberries and cherries for some local farms – which could affect prices if the pattern of cold snaps and hot days continues.
"Any blooms that were open – cherries or in strawberries – are dead at this point," said Ben Butler, the farm manager at Butler's Orchards in Germantown, Md. "The concerning part, especially in our strawberries, is that as you reach down into the crown, some of the buds that haven't even begun to bloom yet, are dead as well."
It's for this reason that Butler Orchards no longer grows peaches; due to their very early bloom period, peaches tend to be much more affected by these early winter cold snaps than fruits that take longer to bloom.
Because of the back to back temperature fluctuations, you may see more expensive peaches and cherries this year, although any early blooming fruit crops could be affected. Less diversified farms with only a few types of produce might need to raise prices, according to Butler, though he believes that his orchard is diversified enough to hold back on increasing prices.
"We won't be raising prices unless there's very severe damage in the spring here," said Butler, who estimates that he lost 20-25% of his strawberry crop in the past two weeks. "For us to have to raise prices, we'd have to be somewhere in the ballpark of 50-70% loss."
By using frost protection measures, such as special irrigation techniques that keep plants a few degrees warmer than outside temperature, farmers can prevent additional frost damage to their crop. But any damage, especially this early in the season, is bad news.
"It's tough, you know, when we work really hard to put out a good crop every year," said Butler. "When you have situations like this, and it's out of your control, you just have to hope for better weather next year."
Copyright 2016 by WMAL.com. All Rights Reserved. (Photo: Wikipedia/Tarun Real)