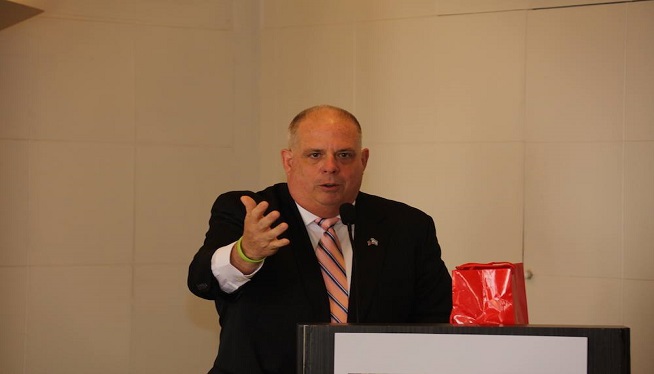 Joelle Lang-Fredman
WMAL.com
WASHINGTON — (WMAL) One of our local governors is considered to be among the best in the nation…while the other is losing ground.
While Maryland Governor Larry Hogan is ranked number two in the nation when it comes to approval ratings, Virginia Governor Terry McAuliffe finds himself at number 15, according to a survey by the Morning Consult, a survey research company.
Hogan received a 70 percent in approval ratings among his constituents, falling closely behind South Dakota Governor Dennis Daugaard at 74 percent.
McAuliffe had a 53 percent rating, down from 58 percent in recent months as he has served as a gubernatorial surrogate for Hillary Clinton.
Among democratic governors, McAuliffe is down 9 points among state voters.
The three least favorable governors included Kansas Governor Sam Brownback (R), Connecticut Governor Dan Malloy (D) and New Jersey Governor Chris Christie (R).
The results were based on 71,900 voters nationwide from May through early this month.
Copyright 2016 by WMAL.com. All Rights Reserved. (Photo: Larry Hogan Facebook page)