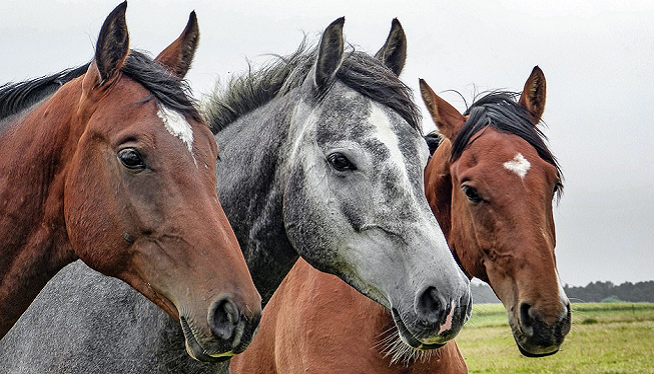 Joelle Fredman
WMAL.com
MARYLAND — (WMAL) By summer 2019, you could be traveling with your horse through Washington Dulles international Airport.
The Loudoun County airport could be the third airport on the East Coast to open inspection centers for animals traveling in and out of the U.S., and Loundon County is doing everything it can to make sure that happens.
Currently the only two centers on the East Coast are at a New York airport and Miami airport.
Loudoun County Supervisor Gary Higgins said the advent of the quarantine facility would boost the county's economy because it would bring in more money from people who could now transport their horses to compete in local shows.
Currently Loudoun County rakes in $180 million from its equine industry.
"This will pump another $18 plus million in economic impact each year into the county," Higgins said. "This is another great opportunity for us to keep what makes Loudoun special, special and that's to grow that rural economy."
Higgins said there are three companies interested in building the facility.
"Our economic development people need to continue to work with those companies interested in opening this, and find out what we can do to encourage them and bring them to the county," Higgins said. "It's a super opportunity."
The Loudoun County Department of Economic Development conducted a study that showed that building an animal quarantine facility at Dulles Airport is possible and could be completed in 18 months.
Copyright 2017 by WMAL.com. All rights reserved. (photo: Pixabay)