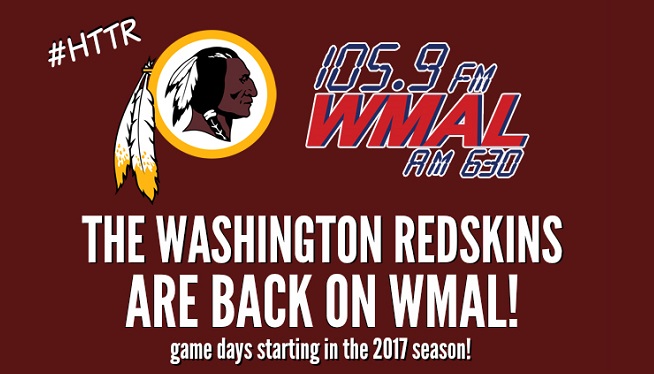 The Washington Redskins announced that WMAL will carry Redskins Radio Network broadcasts in the Washington, D.C. metro area on game days, beginning with the 2017 NFL season!
Team President Bruce Allen joined The Larry O'Connor Show to share the news on Wednesday afternoon, along with Larry Michael, the "Voice of the Washington Redskins:
The broadcasts represent a homecoming of sorts, as the Redskins will return to the same WMAL airwaves on which the team's broadcasts aired as early as 1942.
In addition to carrying game broadcasts, WMAL will carry an hour of the Redskins Radio Network pregame show as well as an hour of Redskins Radio Network postgame programming.
Listen to Larry O'Connor's full interview with Team President Bruce Allen and Larry Michael, the "Voice of the Washington Redskins":