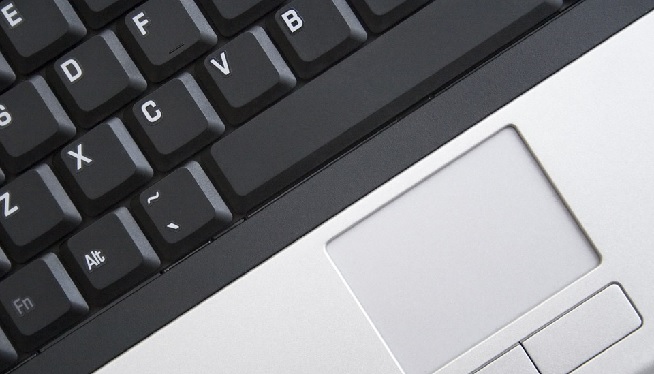 Heather Curtis
MARYLAND (WMAL) – You've heard of drive-through restaurants. In Loudoun County parents are going to drive-throughs to get Chromebooks for their kids as they prepare for more distance learning as the Coronavirus pandemic continues.
People drive up in the Kiss and Go line or the bus loop, according to spokesperson for Loudoun County Public Schools Wayde Byard, and get Chromebooks from school employees wearing gloves and stretching out their arms to stay as far away as possible.
"Social distance is something we're really concerned about," Byard said.
School systems around the D.C. metro area are trying to figure out how to transition to distance learning as the COVID-19 pandemic forces long-term school closures. Many are now giving out laptops and WiFi hotspots to enable all children to go to class online, something that will be the new normal for schools. Virginia Gov. Ralph Northam issued an executive order Monday closing all schools in the state through the end of this academic school year to help stem the spread of COVID-19. In neighboring D.C. and Maryland, officials closed public schools through April 24.
Byard said LCPS started a program to give students in grades 3 through 12 Chromebooks in the 2018 to 2019 school year. The pandemic has made it necessary to speed up the completion of the program, according to Byard, which will involve handing out about 12,000 more Chromebooks. March 10th the school board authorized the use of $5 million to buy additional Chromebooks if needed.
Of course, the laptops are useless if students don't have internet access at home. The school system's also giving out 1,500 WiFi hotspots.
Montgomery County students in need are also getting Chromebooks and hotspots so they are ready to start the transition to online learning Monday, March 30. Even thought the county is one of the wealthiest in the nation, spokesperson Derek Turner said a survey done in 2019 found 10 percent of students at MCPS -roughly 16,000 – don't have a digital device and/or internet access at home.
"We know that there's a divide, an equity divide around internet access, so we are working to gather and figure out how to distribute hotspots," Turner said.
The school system's also telling students about Comcast's Internet Essentials program, which is providing free internet access for 60 days for low-income students.
Getting laptops and internet access is only the first step in the process for distance learning. School systems are also figuring out the best ways to teach students from afar.
Many teachers at LCPS are already used to using some online tools, Byard said, so now with schools closed they will continue to use those and also distribute packets of materials at meal stops.
It will be a similar situation in Montgomery County where online learning will be supplemented with other kinds of instruction including the MCPS TV station and packets of info. Turner said the first week is really about transition and getting students and teachers back together and used to the technology. After that, instruction will start.
Turner said the nature of public education is the face-to-face model.
"Right now we're asking to turn a big boat very quickly, and so we're trying and using every tool we have in our tool belt so that we can make sure kids are learning. It's gonna be bumpy. It's gonna be chaotic the next couple of days," Turner said.
Laptop distribution in Montgomery County happened Thursday and will happen again Friday, March 27. For more information, click here.
To apply up for Internet Essentials click here.
Chromebook distribution for LCPS students continues through Tuesday, March 31. If you can't make it there those days, they will also be given out April 1-3. Principals are calling people to let them know the date and time for the pickup. For more information click here.
Copyright 2020 by WMAL.com. All Rights Reserved. Photo CC0 Public Domain via Pixabay