ANNAPOLIS, Md. (AP) — Maryland lawmakers are working to shift between $300 million and $400 million in the state budget to add more help to implement the state's K-12 education funding law, known as the Blueprint for Maryland's Future.
The money is in the state's $63.1 billion budget plan, which the Maryland House approved Friday for the next fiscal year on a 131-5 vote. That sends the legislation to the Senate.
The funds moved to education are to help address a $1.4 billion shortage in the blueprint, beginning in fiscal year 2027, said Del. Ben Barnes, who chairs the House Appropriations Committee.
"So that should get us down and significantly reduce the shortfall, which will still have to be dealt with. But the feeling is that before we can start on future commitments, we need to fulfill the commitment we've already made," said Barnes, a Democrat.
The funds that are being moved are on top of $500 million that Gov. Wes Moore, a Democrat, set aside in his initial budget plan for the blueprint.
The House voted to shift $400 million from the governor's proposed $500 million for transportation funds. The Senate's budget committee voted Friday afternoon to instead shift just $300 million of the transportation money.
Earlier in the day, Senate President Bill Ferguson, a Baltimore Democrat, said the Senate's plan to leave more of the governor's transportation funding proposal in place allowed for more "opportunities to invest in transportation."
The differences between the two chambers will need to be worked out in budget legislation before the General Assembly adjourns on April 10.
"This is demonstrating our ongoing commitment to make sure that we are investing in our public schools — not just sufficiently, but above the line, above what we are required to spend this year," Ferguson said. "We are putting money away for future years so that, in the case of any type of downturn, we can make sure that our No. 1 value of protecting public education is front and center."
The Blueprint for Maryland's Future was initially approved by lawmakers in 2020. The legislation was vetoed by then-Gov. Larry Hogan, but the General Assembly overrode his veto in 2021.
The blueprint, which is being phased in, focuses on expanding early childhood education, increasing teachers' salaries, and providing aid to help struggling schools adequately prepare students for college and careers. It is the product of a state commission that spent three years studying how to make Maryland schools competitive with the world's best.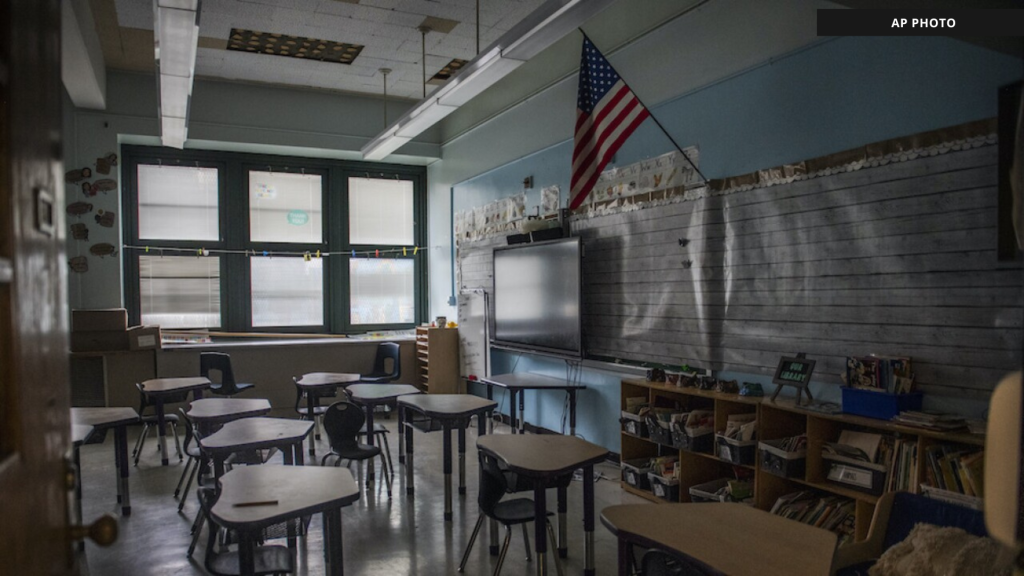 Copyright 2023 by the Associated Press. All Rights Reserved.
Tune in live for more on the stories that matter to you: WMAL.com | WMAL app | "Alexa, play W-M-A-L"
Follow WMAL on social media: Twitter, Facebook, Instagram, Youtube, Rumble, Gettr and Parler