ANNAPOLIS, Md. (AP) — Maryland Gov. Wes Moore said Thursday he is planning to sign gun-control measures approved by lawmakers in response to a U.S. Supreme Court ruling last year.
The high court's ruling in New York State Rifle and Pistol Association v. Bruen ended a requirement similar to a Maryland law for people to demonstrate a particular need to get a license to carry a concealed gun in public.
"We're going through and checking on the constitutionality now, but, yes, I plan on signing them soon," Moore, a Democrat, said.
One of the measures removes the "good and substantial reason" language from Maryland law that the court found unconstitutional in the Bruen case. But the Maryland General Assembly, which is controlled by Democrats, also tightened gun laws in other respects. For example, lawmakers passed a bill that would prevent someone from carrying a concealed handgun in certain areas.
"One, the Bruen decision by the Supreme Court was wrong — full stop," Moore said.
The bill generally would prohibit a person from wearing, carrying, or transporting a handgun in an "area for children or vulnerable individuals" or in a "special purpose area."
Under the bill, a person could not carry a handgun in a preschool or prekindergarten facility, or on their grounds, or in a primary or secondary school, or in a health care facility.
A special purpose area is defined as a location licensed to sell or dispense alcohol or cannabis, a stadium, museum, racetrack or casino. The bill also prohibits a person from wearing, carrying, or transporting a firearm in a government or public infrastructure area if the area displays a clear and conspicuous sign at the main entrance indicating that it is not allowed.
Moore, who spoke during a media availability with reporters at the Capitol, said more needs to be done "to address the issue of violence in our society."
"And we have to address the ease in which people are able to get firearms because we know how much that is impacting the basic freedoms of every single Marylander, and that is something that is not going to stand as long as I'm the governor," Moore said.
A person also would not be able to bring a firearm onto someone else's property, unless the owner has either posted a clear and conspicuous sign indicating that it is permissible or has given the person express permission. The provision would not apply to law enforcement officers, correctional officers or members of the military.
Opponents have said the legislation violates the Second Amendment, and they have pledged to challenge the legislation in court.
Mark Pennak, president of Maryland Shall Issue, said he planned a swift challenge to the measure that spells out particular areas where handguns would be banned.
"We'll be challenging SB1 almost immediately after it's signed," Pennak said of the bill.
Pennak said the legislation infringes on the Second Amendment rights of permit holders by violating a general right to carry a handgun for self-defense in public outside of the home, which was specifically upheld by the court.
"The court could not have been clearer, and what they have respectively done with the enactment of SB1 is truncate that right far beyond what the Supreme Court had permitted in Bruen," Pennak said.
A separate bill also has provisions opposed by advocates for Second Amendment rights. One of them would raise the age for qualifying for a handgun permit from 18 to 21, which is already being challenged in other parts of the country, Pennak noted.
Pennak also criticized disqualifying factors for handgun permits in the bill. For example, he said the bill creates a disqualifier for getting a handgun permit for misdemeanors that potentially do not include jail time.
The measure also increases the fee for an initial application for a handgun permit from $75 to $125. The fee for renewal or subsequent application for a handgun permit increases from $50 to $75, and a fee for a duplicate or modified handgun permit would go from $10 to $20.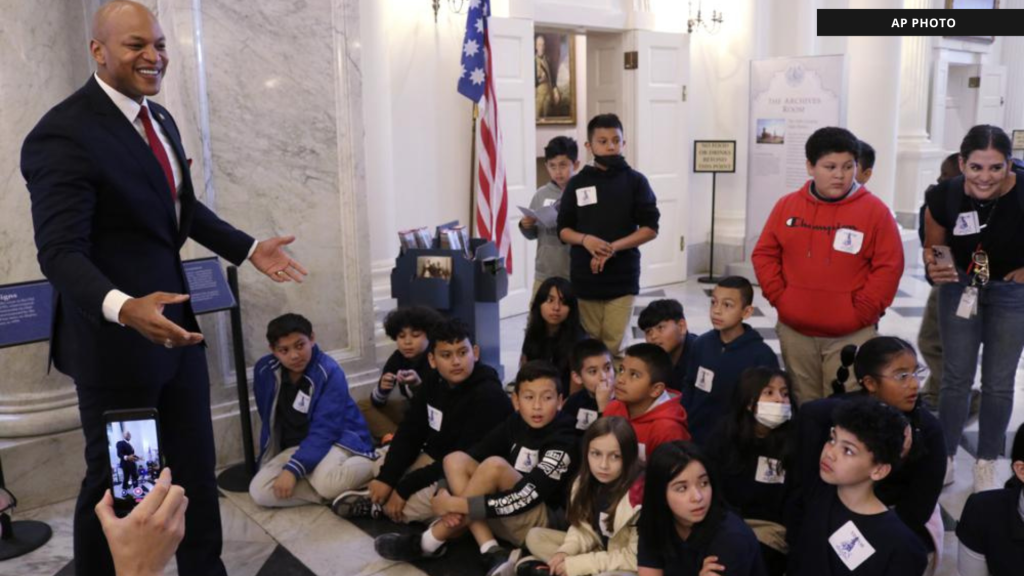 Copyright 2023 by the Associated Press. All Rights Reserved.
Tune in live for more on the stories that matter to you: WMAL.com | WMAL app | "Alexa, play W-M-A-L"
Follow WMAL on social media: Twitter, Facebook, Instagram, Youtube, Rumble, Gettr and Parler