FAIRFAX, Va. (AP) — A man with untreated schizophrenia, according to his father, was arraigned Tuesday on charges involving baseball-bat attacks on three women, including two staffers for U.S. Rep. Gerry Connolly.
Xuan-Kha Tran Pham, 49, of Fairfax heard the charges by video hookup from the Fairfax County jail. A judge ordered him held without bond pending a preliminary hearing in July.
The four counts include aggravated wounding and malicious aggravated wounding in the attack at Connolly's district office in Fairfax, and counts of felony destroying property and misdemeanor hate crime for an episode less than an hour earlier, when police say he hit a car windshield with the bat and chased a woman after asking if she was white.
Capitol Police and Fairfax City Police said they are jointly investigating the case, and the suspect's motivations aren't clear.
Pham's father, Hy Pham, told The Washington Post his son was diagnosed with schizophrenia and has dealt with mental illness since his late teens. He also said he's been trying without success to arrange mental health care for his son. The father could not immediately be reached by The Associated Press.
The veteran Democratic congressman, who wasn't in the office at the time, said in an interview that an intern working her first day on the job was struck in her side and an outreach director was hit on the head. Both were released after hospital treatment.
"It does underscore for all of us the vulnerability potentially of our district offices because we don't have the level of security we have here on Capitol Hill," said Connolly, now in his eighth term representing his district in the Washington suburbs.
One Fairfax police officer involved in detaining Pham on Monday also received treatment, for a minor injury, police spokesperson Sgt. Lisa Gardner said.
Other officers sustained minor injuries in January 2022 when they responded to a call from Pham saying he wished to harm others, Fairfax Police said.
Charges of assault on a law enforcement officer, resisting arrest and attempting to disarm a law enforcement officer were dropped in September after he complied with conditions requiring him to seek treatment, according to a person with the Fairfax County Commonwealth's Attorney's office who spoke on condition of anonymity because Pham now has an ongoing criminal case.
During that time – in May 2022 — Pham sued the Central Intelligence Agency in federal court, claiming that the CIA had been torturing him "from the fourth dimension," court records show.
Since the Jan. 6, 2021 attack on the Capitol, threats to lawmakers and their families have increased sharply. The U.S. Capitol Police investigated around 7,500 cases of potential threats against members of Congress in 2022. The year before, they investigated around 10,000 threats to members, more than twice the number from four years earlier.
In October, a man broke into the San Francisco home of then-House Speaker Nancy Pelosi, demanding to speak with her, before he smashed her husband, Paul, over the head with a hammer.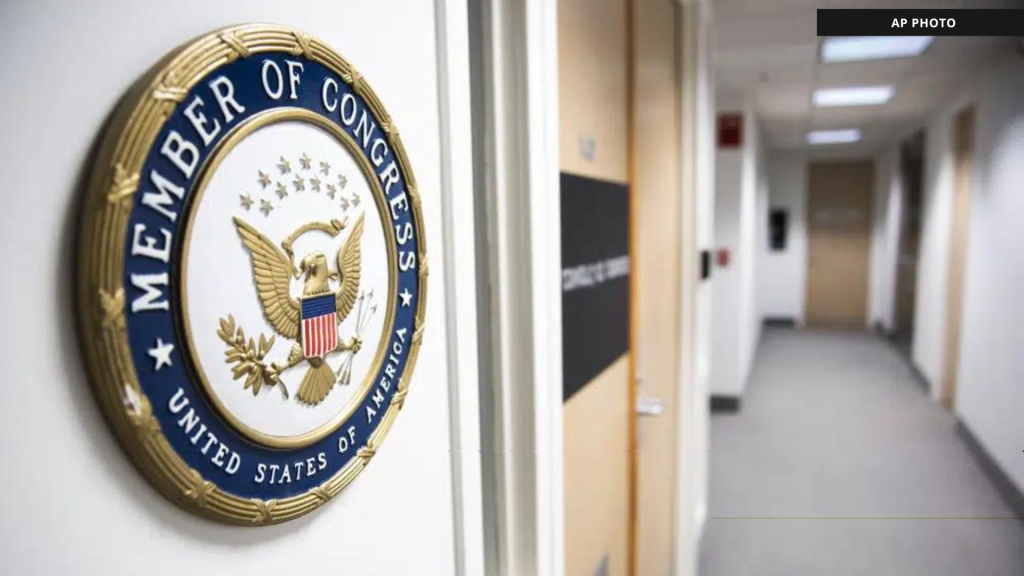 Copyright 2023 by the Associated Press. All Rights Reserved.
Tune in live for more on the stories that matter to you: WMAL.com | WMAL app | "Alexa, play W-M-A-L"
Follow WMAL on social media: Twitter, Facebook, Instagram, Youtube, Rumble, Gettr and Parler