TIMONIUM, Md. (AP) — A man shot at an indoor trampoline park in Maryland this weekend has died, and a possible suspect has been detained, police said Sunday.
The Baltimore County Police Department said its officers responded to a report of a shooting about 7 p.m. Saturday at the Sky Zone in Timonium, north of Baltimore. The man was shot multiple times in the upper body just steps inside the park, WBAL-TV reported, citing police.
The man was taken to the University of Maryland Shock Trauma Center, The Baltimore Sun reported, and he later died.
Police said Saturday that there was no ongoing threat to the public. A police department release provided no additional details Sunday on the possible suspect, and homicide detectives were still seeking information from the public about what happened.
Dominic Sinclair of Baltimore told the newspaper that he was at the cash register with his 10-year-old son when he heard multiple noises that sounded like balloons popping. He grabbed his son and ran to his car as others also sought safety.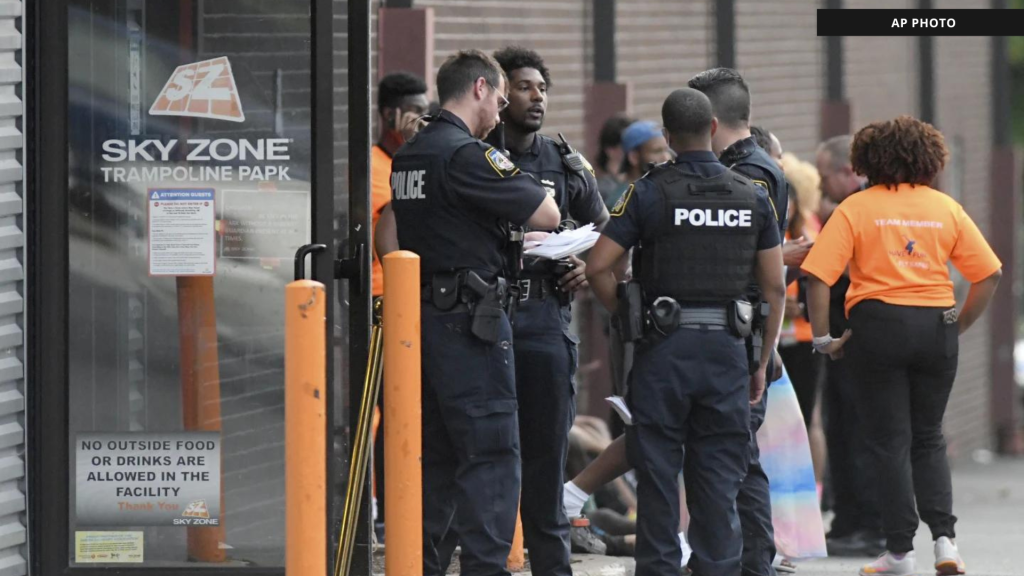 Copyright 2023 by the Associated Press. All Rights Reserved.
Tune in live for more on the stories that matter to you: WMAL.com | WMAL app | "Alexa, play W-M-A-L"
Follow WMAL on social media: Twitter, Facebook, Instagram, Youtube, Rumble, Gettr and Parler