FAIRFAX, Va. (AP) — A coalition of environmental groups filed a lawsuit Monday in Virginia that challenges Gov. Glenn Youngkin's move to pull the state out of a regional carbon cap-and-trade initiative.
The Southern Environmental Law Center filed the long-promised lawsuit in Fairfax County Circuit Court to try to keep Virginia in the Regional Greenhouse Gas Initiative, also known as RGGI, which involves power plant emissions.
The lawsuit argues that Virginia's State Air Pollution Control Board and the Department of Environmental Quality lacked the authority to leave the initiative, which has been lowering Virginia's carbon footprint.
"Carbon dioxide emissions from Virginia power plants have declined by 16.8 percent in the first two years of participation," the lawsuit stated.
Virginia's Air Pollution Control Board voted 4-3 in June to repeal Virginia's participation in RGGI (pronounced "Reggie").
Virginia's Republican governor has made withdrawal from the compact a priority, citing its impact on the cost of electricity. The State Corporation Commission has estimated the typical monthly bill could increase by $2.00 to $2.50 for the years 2027 to 2030.
The environmental groups argue that the board lacked the authority to withdraw from the initiative because it was the General Assembly that voted in 2020 to join the compact.
DEQ declined to comment, citing the pending litigation.
In a statement issued through the governor's office, Secretary of Natural and Historic Resources Travis Voyles called RGGI a "regressive tax" that doesn't incentivize emissions reductions.
The Office of Virginia's Attorney General determined that the pollution board had the legal authority to take action, Voyles stated, "furthering Virginians access to a reliable, affordable, clean and growing supply of power."
RGGI is an effort by mid-Atlantic and Northeast states to reduce power plants' carbon emissions through a cap-and-trade system. It requires power plants of a certain generating capacity to purchase allowances to emit carbon dioxide. The greenhouse gas contributes to global warming, which scientists say is already accelerating sea level rise and worsening extreme weather.
Legislation that cleared the General Assembly in 2020 made Virginia a full participant after the state had spent years moving toward joining. Virginia was the first Southern state to join the compact.
In Virginia, most proceeds from the sale of carbon allowances are divvied up between efforts to assist localities affected by recurrent flooding and sea-level rise, and a state-administered account to support energy efficiency programs for low-income individuals.
Youngkin has expressed concerns over the costs of the carbon allowances, which his administration argued can be passed along to consumers, while offering no incentive to power companies to change their emissions.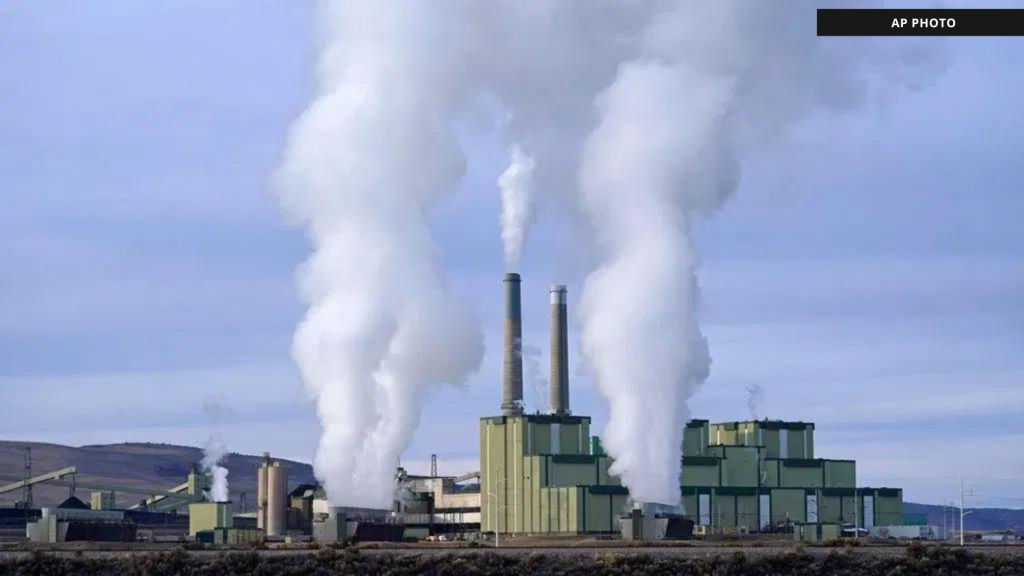 Copyright 2023 by the Associated Press. All Rights Reserved.
Tune in live for more on the stories that matter to you: WMAL.com | WMAL app | "Alexa, play W-M-A-L"
Follow WMAL on social media: Twitter, Facebook, Instagram, Youtube, Rumble, Gettr and Parler