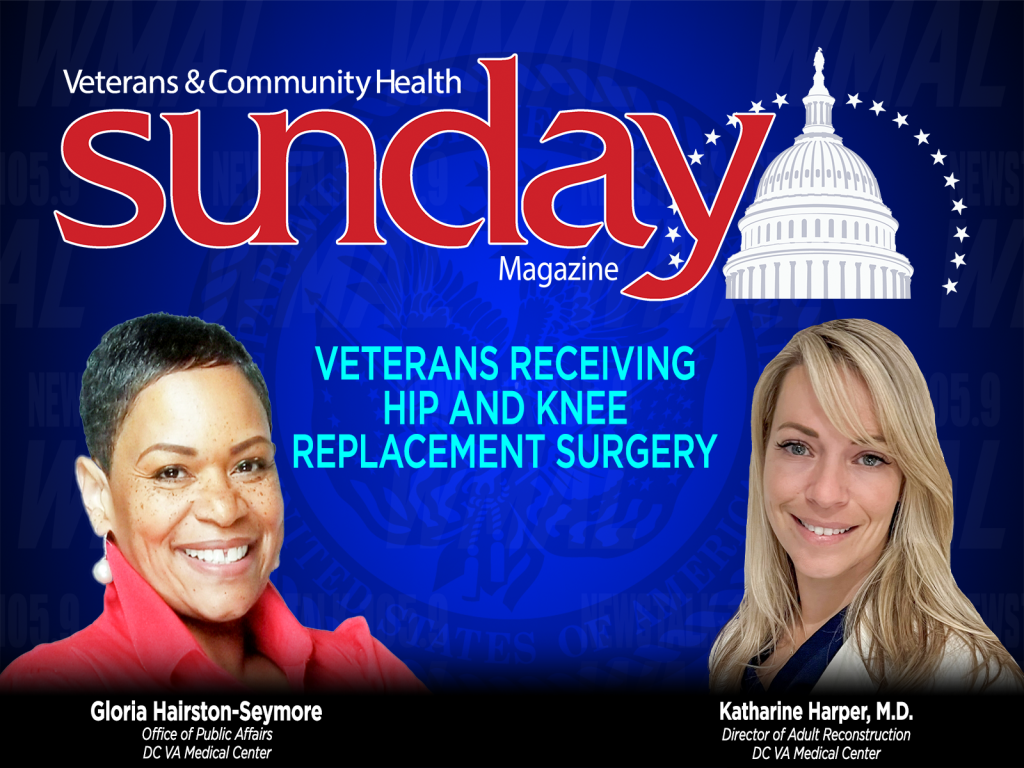 ---

Tune in Sunday, October 23, 2022
WMAL 105.9 FM at 5 a.m.
---

Listen live every Sunday morning at 5 a.m. to Sunday Magazine with the medical center's Director of Public Affairs – Gloria Hairston-Seymore for a round table discussion with subject-matter experts from the Washington DC VA Medical Center and the community. We'll discuss a variety of health, wellness, and life improvement topics ranging from physical fitness and metal health to starting a Veteran-owned business.
Listen every Sunday morning on News Talk 105.9 WMAL! If you miss the live broadcasts, you may listen to the podcast below, via the WMAL app, or on the Medical Center's website HERE.
---

---

DC Veterans Affairs Medical Center
Office of Public Affairs
50 Irving Street NW
Washington, DC 20422
202-745-4037