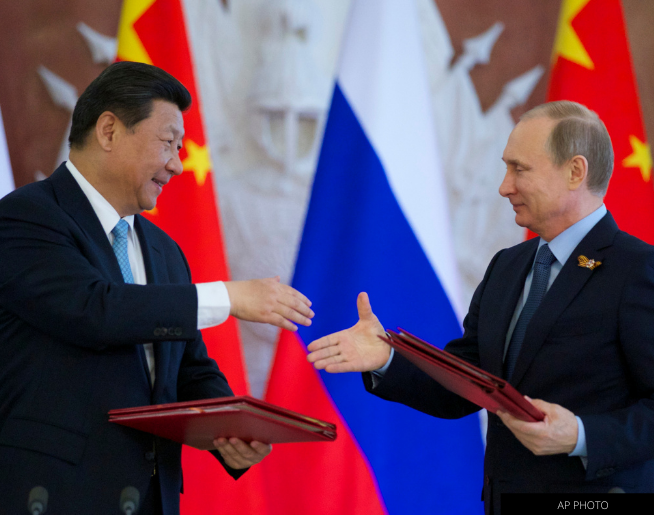 By Dante Swallow – WMAL.com
In an interview with "The Clay Travis and Buck Sexton Show" on Tuesday, President Trump delivered harsh criticism of Russia's Vladimir Putin and China's Xi Jinping. The former president alluded to the fact the President Xi 'absolutely' plans to invade Taiwan in a similar fashion to what we are seeing unfold with Russia's current invasion of Ukraine.
TRUMP: "Not with me, they wouldn't have," Trump noted. "They were waiting until after the Olympics. Now that the Olympics are over, look at your stopwatch, right? He also stated: "No, [Xi] wants that, too. It's almost like twin sisters right here – because you have one that wants Taiwan, I think equally badly."
During the interview, Trump made it clear that this type of invasion never would have happen under the watch of his Administration, suggesting that both Putin and Xi sense weakness in the Biden Administration.
Copyright 2022 by WMAL.com. All Rights Reserved.
Follow News Talk 105.9 WMAL on Twitter, Facebook, and Instagram.