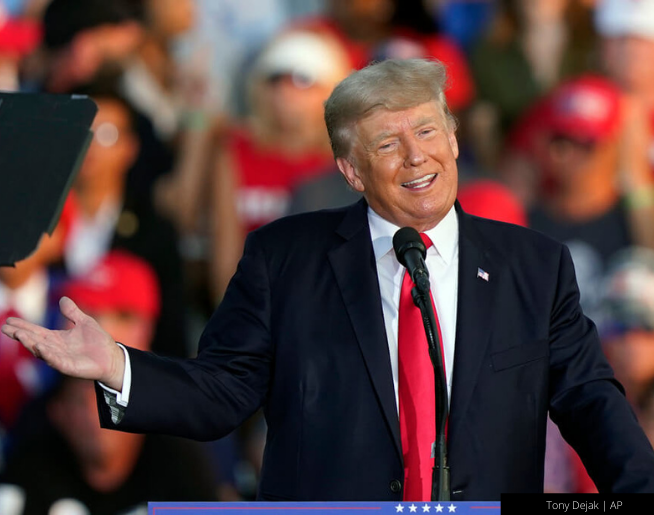 By Dante Swallow – WMAL.com
An Emerson College national poll released this week found that former President Donald J. Trump maintained a four-point lead over incumbent President Joe Biden in a hypothetical 2024 rematch. Trump's lead had grown by a percentage point from a poll taken in November, with the poll projecting Trump 48% to Biden's 44%.
The poll also surveyed voters regarding the upcoming Midterm elections and found that 50% of voters plan to vote for the Republican candidate, while 41% plan to vote for the Democratic candidate. Similar to former President trump, Republican's advantage in the poll has grown one percentage point from the same poll taken in November.
The poll was conducted on February 19-20, included currently registered voters and had margin of error +/- 2.8 percentage points.
Copyright 2022 by WMAL.com. All Rights Reserved.
Follow News Talk 105.9 WMAL on Twitter, Facebook, and Instagram.